I AM UNDONE Vol. 3
Vol. 3 - September 12th, 2023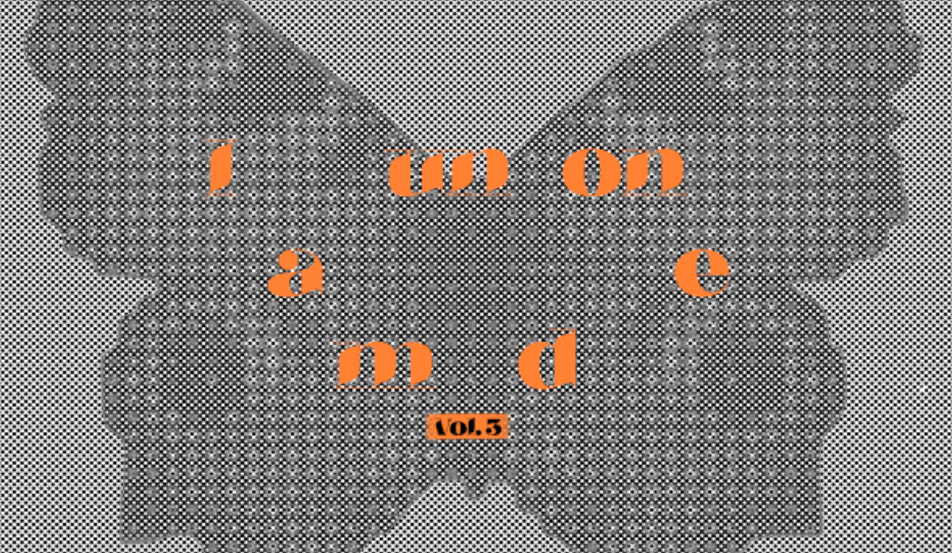 Welcome to I AM UNDONE Vol. 3!

Doors open 18:30
Event starts 19:00
Place: BO (The Association of Visual Artists Oslo) - Rådhusgata 19, 0158 Oslo.
Free entrance.

I AM UNDONE is a process-oriented event for performing arts in Oslo curated by the artist collective LiLi Re.
On September 12th I AM UNDONE will present Vol. 3. The artists Ingrid Berger Myhre, Marianne Kjærsund, Lydia May Hann and Only Slime will perform unseen and unrefined pieces of work.

I AM UNDONE wants to give focus to raw, fresh materials - taking the artistic process as an expression in itself and challenging creative methods. I AM UNDONE welcomes artists across disciplines presenting a wide range of performative actions, innovative, hybrid, unconventional pieces ready to take risks.
I AM UNDONE is a traveling concept and each edition finds its own new home. For Vol. 3 we are enthusiastic to collaborate with the gallery 𝐁𝐎 (𝐓𝐡𝐞 𝐀𝐬𝐬𝐨𝐜𝐢𝐚𝐭𝐢𝐨𝐧 𝐨𝐟 𝐕𝐢𝐬𝐮𝐚𝐥 𝐀𝐫𝐭𝐢𝐬𝐭𝐬 𝐎𝐬𝐥𝐨). Through the promotion of established and up-and-coming artists, BO's exhibition space is dedicated to strengthening and supporting a vibrant art scene in Oslo.

I AM UNDONE Vol. 3 will present the following artists:

𝐌𝐚𝐫𝐢𝐚𝐧𝐧𝐞 𝐊𝐣æ𝐫𝐬𝐮𝐧𝐝 works freelance as a performer and pedagogue in the Nordic region. Central is the long-term collaboration with choreographer Hagar Malin Hellkvist Sellén(SE) since 2005. In her own work, Kjærsund is attracted to the matter of the phenomenon "groove" and the inherent poetry of the body. "Råkk" is the start of a solo-work inspired by the immediate and explosive.

𝐋𝐲𝐝𝐢𝐚 𝐌𝐚𝐲 𝐇𝐚𝐧𝐧 is a Shetland born costume designer and performer viewing the world through the eyes of the Selkie*. Her experimental performance is an exploration of the self made body. She uses liquid bioplastics to cast and re-cast the expanses of her form, piece by piece discovering what it is to have a skin.
*Selkie: seal-folk who inhabit the North Sea and often come ashore to dance in human form, leaving their seal skin hidden on the beach.

𝐈𝐧𝐠𝐫𝐢𝐝 𝐁𝐞𝐫𝐠𝐞𝐫 𝐌𝐲𝐡𝐫𝐞 is a Norwegian dance artist based in Brussels. She is interested in how we read and understand dance. Currently she is looking at ways in which language moves choreographically, through trains of thought, pools of meaning or word games.

𝐎𝐍𝐋𝐘 𝐒𝐋𝐈𝐌𝐄 is an Oslo-based music-, digital- and performance art duo by Claudia Cox and Tobi Pfeil. Their work combines electronic music production, lights and 3D animation, to produce a hybrid concert experience where they perform alongside digital avatars in a fast-paced, virtual computer-game-like universe. Their performance at I Am Undone is their first exploring the use of live visuals in a music performance.

Curated by: LiLi Re.
Graphic design: Ginevra Dondina.
Supported by

Oslo kommune, Arts Council Norway, Bergersenstiftelsen.